The Mail Call of Cthulhu
The post today brought something very special: Choose Cthulhu. I think "unboxing" videos are pretty stupid, but well… I'm pretty excited here.
I got the six in English edition, since my Spanish is poor. I already have El Llamado de Cthulhu, an anthology of Lovecraft in Latin American Spanish (thus "El Llamado" instead of "La Llamada", another challenge of improving my Spanish) and it will keep me quite busy as is.
I opted for the modern, hardcover editions and they are beautiful!
Flipping through them, I see that they are relatively short, about 110 pages apiece and many of them not full, and that they are decorated with lovely artwork.
I know, too, that they are choose-a-path books and not true gamebooks with inventory, randomness, and so on. Still, I'm a big fan of interactive books and of Lovecraft (and related, especially Clark Smith) so this is pretty heady stuff.
Pretty neat, eh? And they're opening the Kickstarter soon for a second run of 6 more adventures, including one which really will be a game book… I'll have to check that out.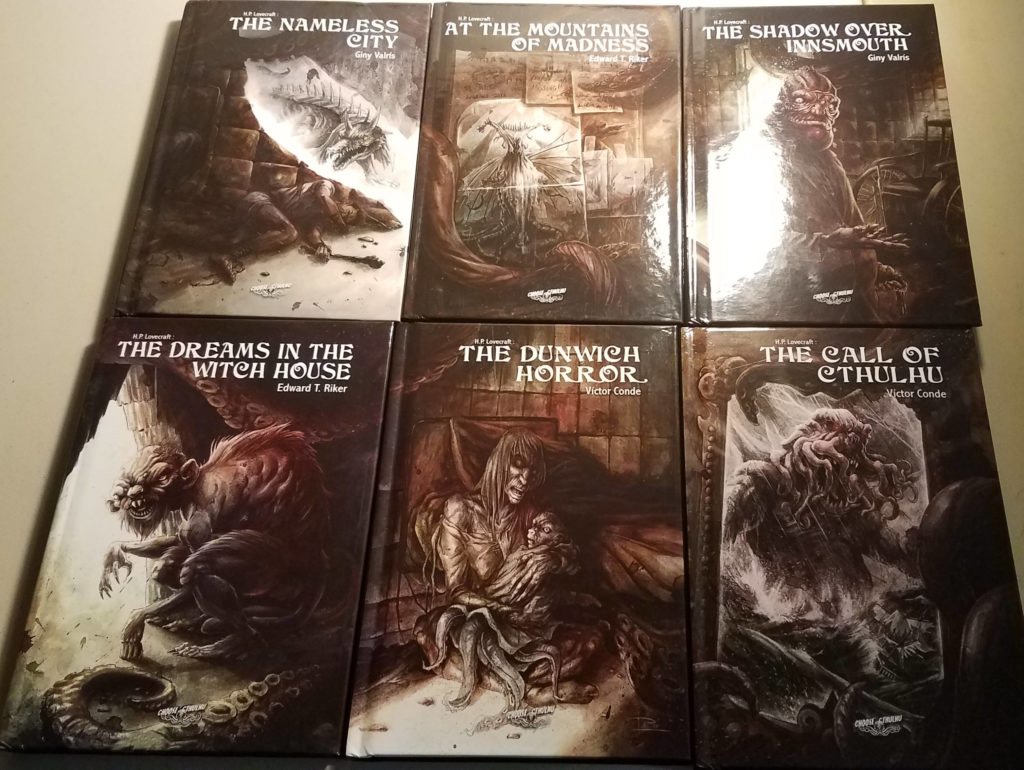 First published January 30, 2020. Last updated December 15, 2020.