Mustela vampiricus
For Halloween, the family and I sat down to play Vault of the Vampire, one of my favorite of the Fighting Fantasy series. This comes also, on the same day that I heard of the unfortunate death of Martin McKenna. It's just coincidence, but it feels like the right way to celebrate Hallow e'en.
After a few really short plays due to our Skill of 9, they decided that we'll be cheating: a perfect 12/24/12 and 9 Faith. As you would expect, we have been steamrolling our way through Heydrich's castle.
And then we stumbled across this: we are being attacked by a giant bat… and a vampire weasel.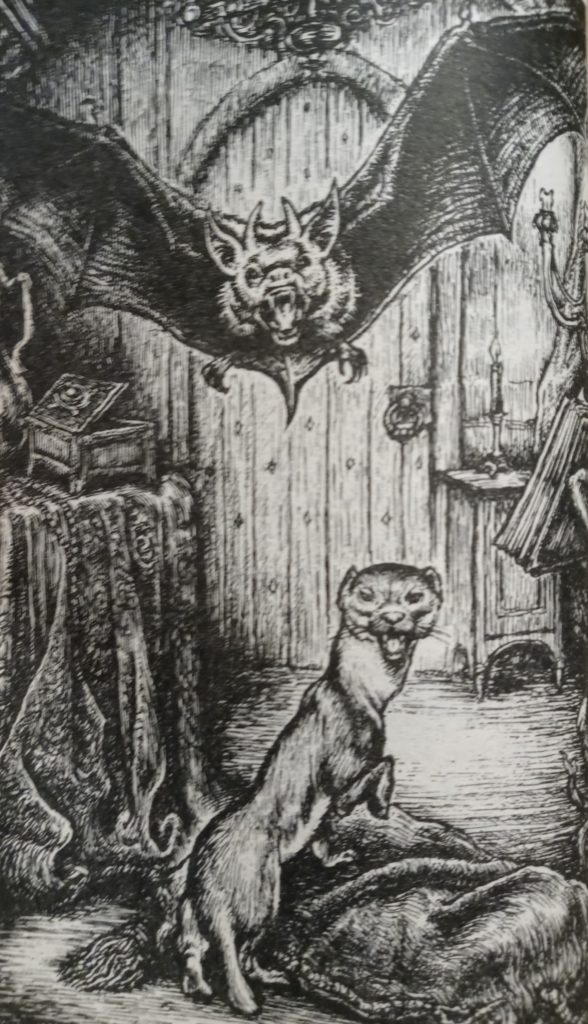 Yes, an adorable stoat with vicious blood-sucking fangs, ready to devour our souls and condemn us to an eternity of un-life. And it's so adorable!
But, by then it was midnight and everyone was tired. We were left on this thrilling clliffhanger… until later tonight.
First published November 3, 2020. Last updated December 15, 2020.