'Twas, the Krampus Night Before Christmas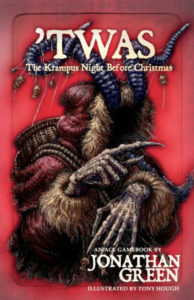 YOU become nobody in particular, woken up at midnight on Christmas Eve, not to the sound of mice who aren't even stirring, but to a crash and a thump. You rush downstairs to confront the burglars and find something far stranger. Krampus has abducted Santa and his famous sleigh, and taken off towards the mountains to the north. It seems that Krampus is tired of being left out of the jolly season, and this Christmas he's decided to do something drastic.
Pull on your slippers and pajamas, and head out into the snow. It's a long walk to the mountains.
Review and Opinion
I've had this game book for three years, and in the Christmas/Solstice season I love to play it with friends. One of us reads, the other chooses, and we both drink cocoa the whole time.
My only gripe with the ACE gamebooks in general, is that you're given too many points to build a character. When I describe the three attributes (Agility, Combat, Endurance) the folks I play with immediately put 5 points into A and C, and then steamroll their way through the book with their 11/11. So, I work around it by inking in a nice reasonable 9 for both stats.
Now that's out of the way, let me say the ACE gamebooks are awesome – I've not been disappointed yet. The writing is descriptive and detailed, yet not overly florid nor boring. The illustrations are just phenomenal, and that's not something I often pay attention to. The game system is simple enough that non-gamers can still pick it up in a few minutes. And there's so much packed into these books, that we've played it for three seasons now and still not found everything.
Errors
The ice sword Frostbite gives +2 against demonic creatures… but doesn't give any bonus at all against other opponents. Even your decorative sword or the blacksmith's axe give +1 against other creatures.
On 483 you're asked about the Box of Delights and to turn to the number associated with it. The BoD is obtained on 427 where you can go small (483-20 = 463) or swift  (483+20 =503) and neither one applies here.
On 217 you can try to distract the gingerbread men with boiled sweets and fruits & nuts, but I've been through the book and can't find those items. There are many other snacks and treats, but not these as far as I could tell.
Maps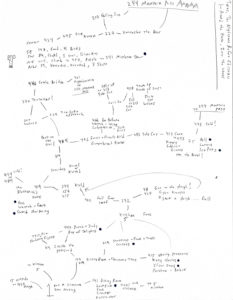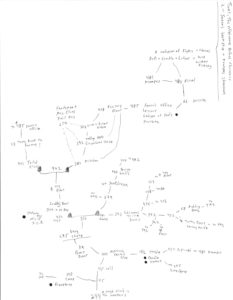 Publication
Written by Jonathan Green
Illustrated by Tony Hough
2019
Other Players and Links

First published December 13, 2022. Last updated July 13, 2023.