Warlock of Firetop Mountain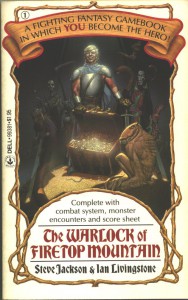 YOU become the original hero as an adventurer out for that famous (but unspecified) treasure of the Warlock of Firetop Mountain.
What could be more heroic than hearing that a wizard is rich, so heading into his home to kill him and steal the loot?
Grab your sword and two doses of potion, and head into the cave!
Along the way, you encounter orcs and an underground river, defeat or fool hordes of undead, get lost in a maze, and get killed many, many times.
Along the way you collect keys, for the treasure chest waiting at the end. But not all keys are the right keys, and did I mention that the warlock has a pet dragon?
Review and Opinion
My first rediscovery of the series, is the first book of the series. That's certainly fitting. And it was a blast.
The first time I fought my way through (which was definitely NOT my first try nor second try), I even had 3 keys… but they weren't the right ones. Oh man!
It was a lot of fun, took me some 8 tries over the course of 2 days. Now that's an action-packed replay value for $7 !
Maps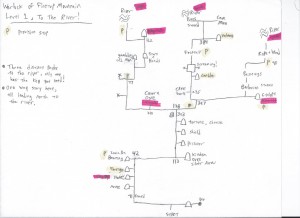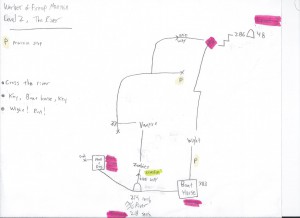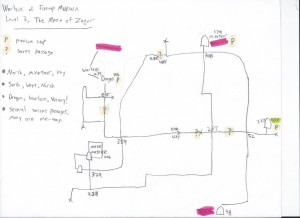 Publication
Written by Steve Jackson and Ian Livingstone
Illustrated by Russ Nicholson
1982
Book 1 in the series
Other Players and Links

First published September 23, 2014. Last updated May 19, 2023.