Infinite Universe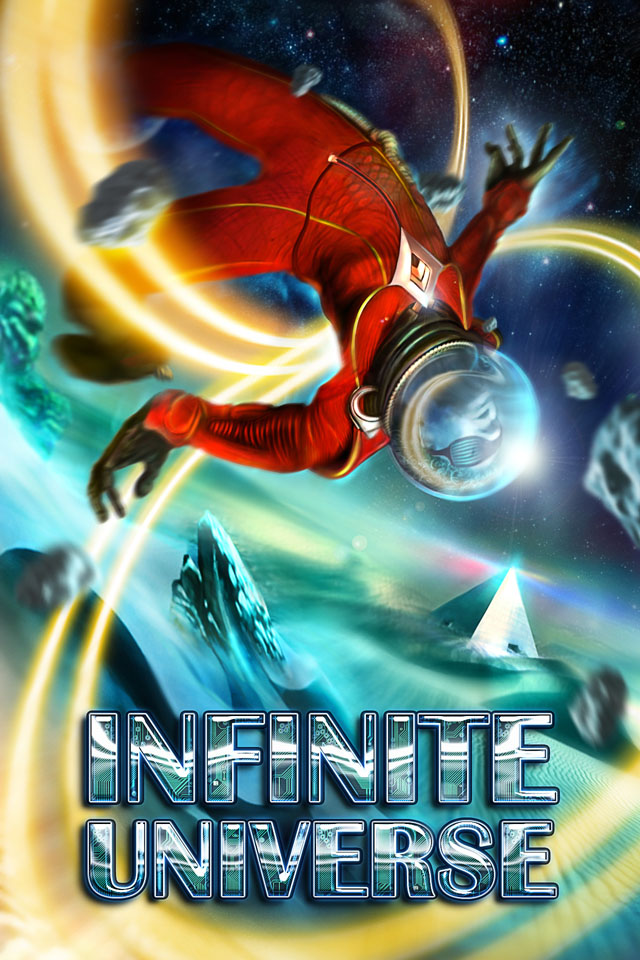 YOU become the chosen prophesied one … Yes, really. Stop laughing!
The earth government of the galaxy has pulled you 1,000 years into the future, to track down and eliminate the leader of a separatist freedom-fighting organization. Sorry, I meant terrorists. I think. It's so hard to tell the difference.
Why don't they just use their own cops and tanks? Because the oracle said that this late-20th century nerd who plays adventure books, is their only hope. Stop laughing…
Okay, no, that really is silly, go ahead and laugh. I am.
Get jacked up on skillsoft brain upgrades! Get blown into space by explosive decompression! Read 20 pages of expository monologue at a time! Go back in time to participate in your own mysterious disappearance and being "recruited" into the future! Use stimsim to play D&D as a teambuilding exercise. And eventually, figure out where the guy is hiding because that tidbit is the only evidence in your favor… at your treason trial.
Review and Opinion
Infinite Universe was a fun difference from other GA offerings, with a sci-fi adventure. The settings felt real and varied: a "retro" office that's just an office, teleporters, the airport and spaceflight, the space elevator, the time travel to the desert… Well, not the Dungeons and Dragons virtual LARP; that part was kind of WTF.
The writing has some dark humor in it, which really appeals to me. But the writing also was a bit heavy on the exposition side, and on repeating information already presented, and on fourth-wall breaks describing the game rules. As such, parts of the writing lagged a bit.
Still, it was a fun adventure.
Errors
I had a problem that none of the healing kits would ever appear in my inventory. Not the ones I picked up at the university, and not the one I bought in the airport. They just never happened.
There seems to be no place to spend skill points, though you are awarded them in the game, and the skill-selection page does imply that you can spend them.
Maps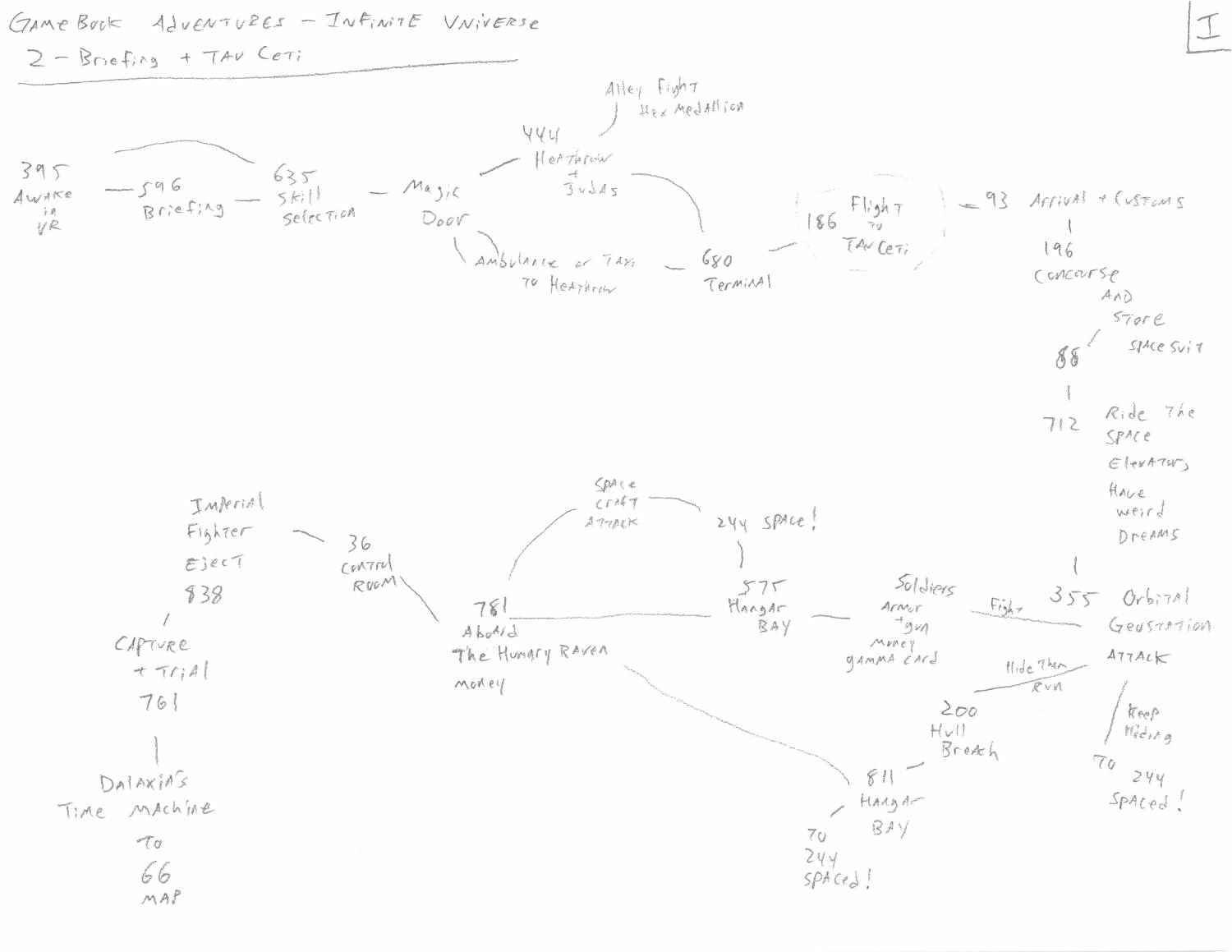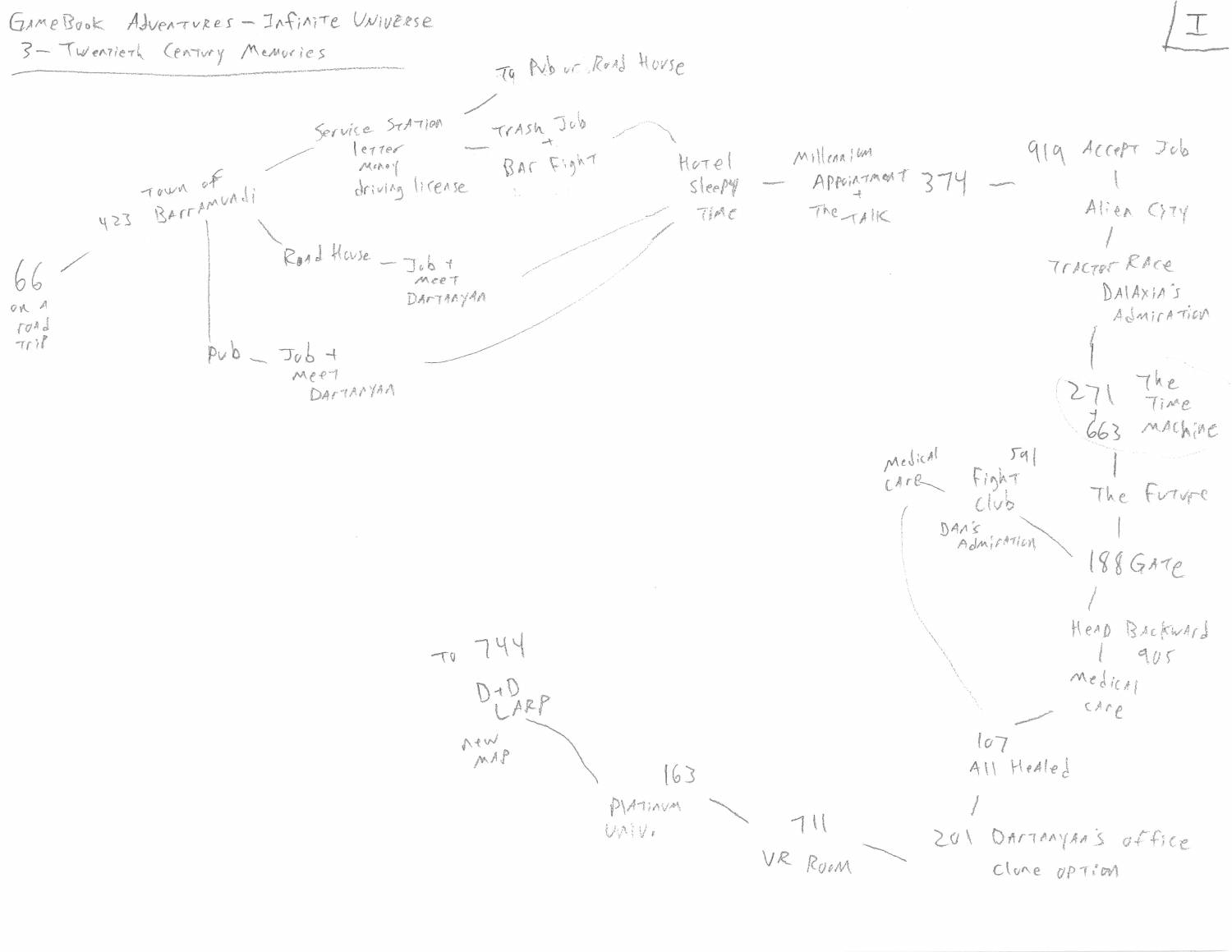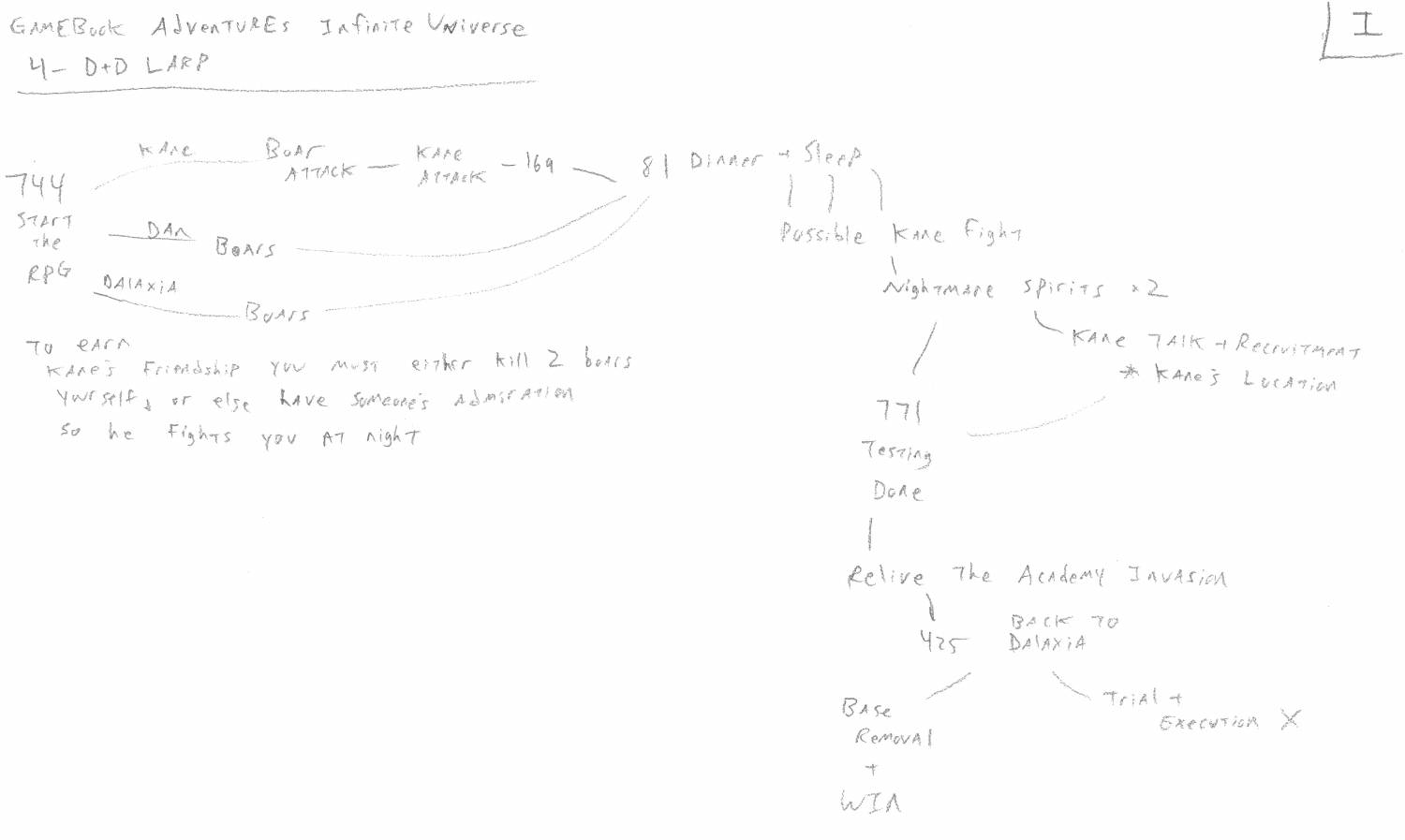 Publication
Written by Brewin'
2014
Other Players and Links

First published June 24, 2018. Last updated April 6, 2023.