Temple of the Spider God
YOU BECOME a pest-removal specialist when some clown mails a giant poisonous spider to the king. Despite your deathly fear of spiders, you're still the king's choice to sleuth out an assassination attempt involving mind-control spiders (maybe "because of" your deathly fear? it doesn't say that the king likes you).
Your investigation exposes a much larger conspiracy to dominate all of Orlandes.
You'll fight sea monsters, follow missing explorers, be attacked by bandits and giant scorpions, … and of course, you will explore a temple in search of a spider god!
Review and Opinion
The story is a solid adventure! Multiple paths to get to the island, red herrings, atmospheric and vivid description of the island and the temple and general awfulness of a spider-god temple, and multiple paths to cross the island and still win. It was a fun time and a rewarding time.
And it had that guy with the fabulous glasses.
My one complaint is the Gamebook Adventures combat system itself. Taking 4d6 damage when you only have 40 Vitality to start, means the writer needs to be very careful in balancing the combat. My winning playthrough was on Casual mode, and when I died in combat I would hit Go Back and use Heal Me, then try again. Even then, in one single playthrough, healing and retrying, I died from:
Conquistador on the second page
Scorpion venom test, twice
Fighting that scorpion, twice
Spider centaurs, twice
Cortes' attendants
Inzi the Spider God, six times
I don't normally gripe about the combat in books, but it's rarely this imbalanced. So do yourself a favor, give up and play Casual level; the adventure is totally worth it.
Errors
You cannot get Journal Page 5 (and thus the sacrificial knife and the spell) and also get 8 gems for final victory. You have to get 8 gems, skip Journal Page 5 entirely, and fight Inzi at full strength. Maybe this was intended as a choice of a red herring though, and not an error at all?
Maps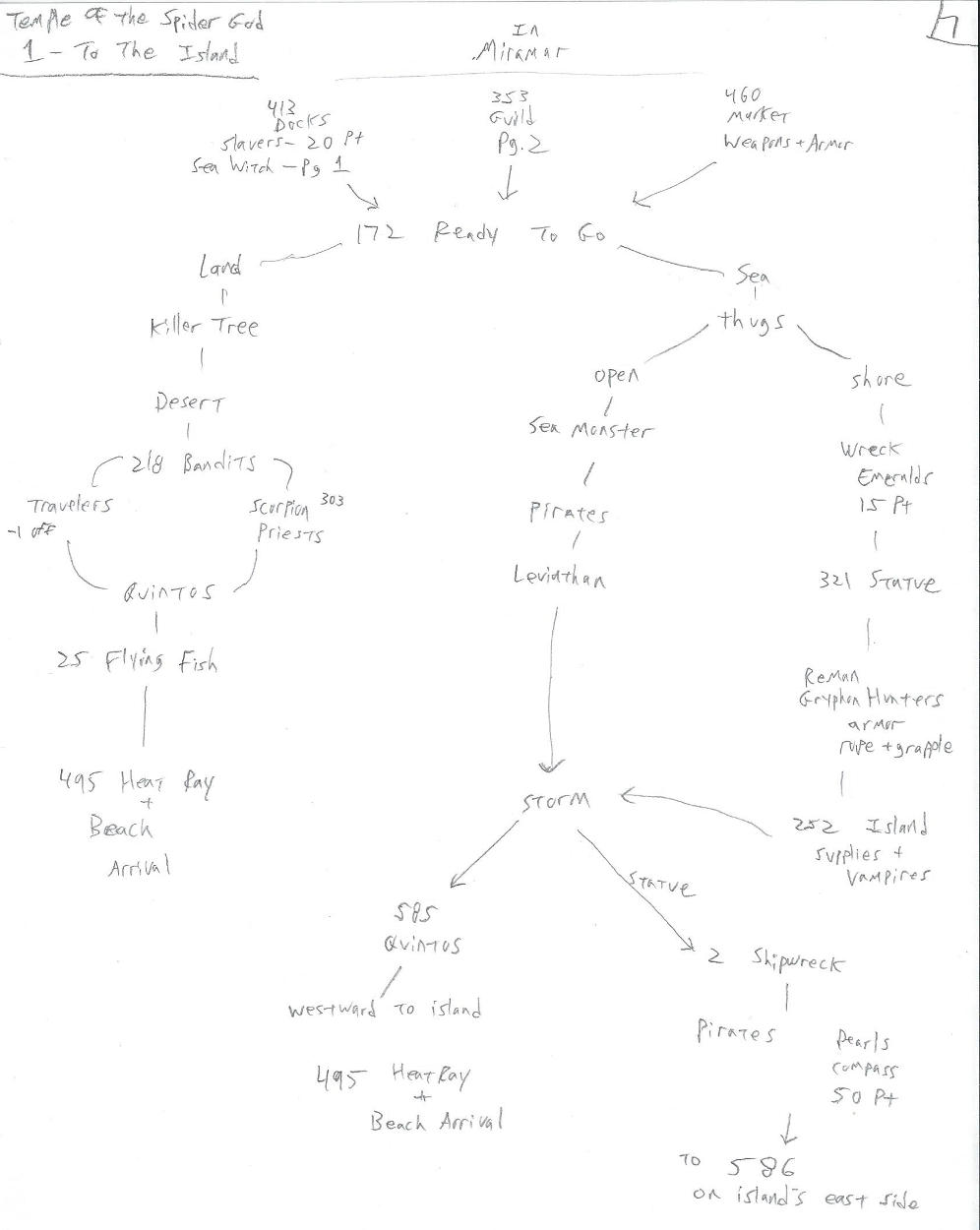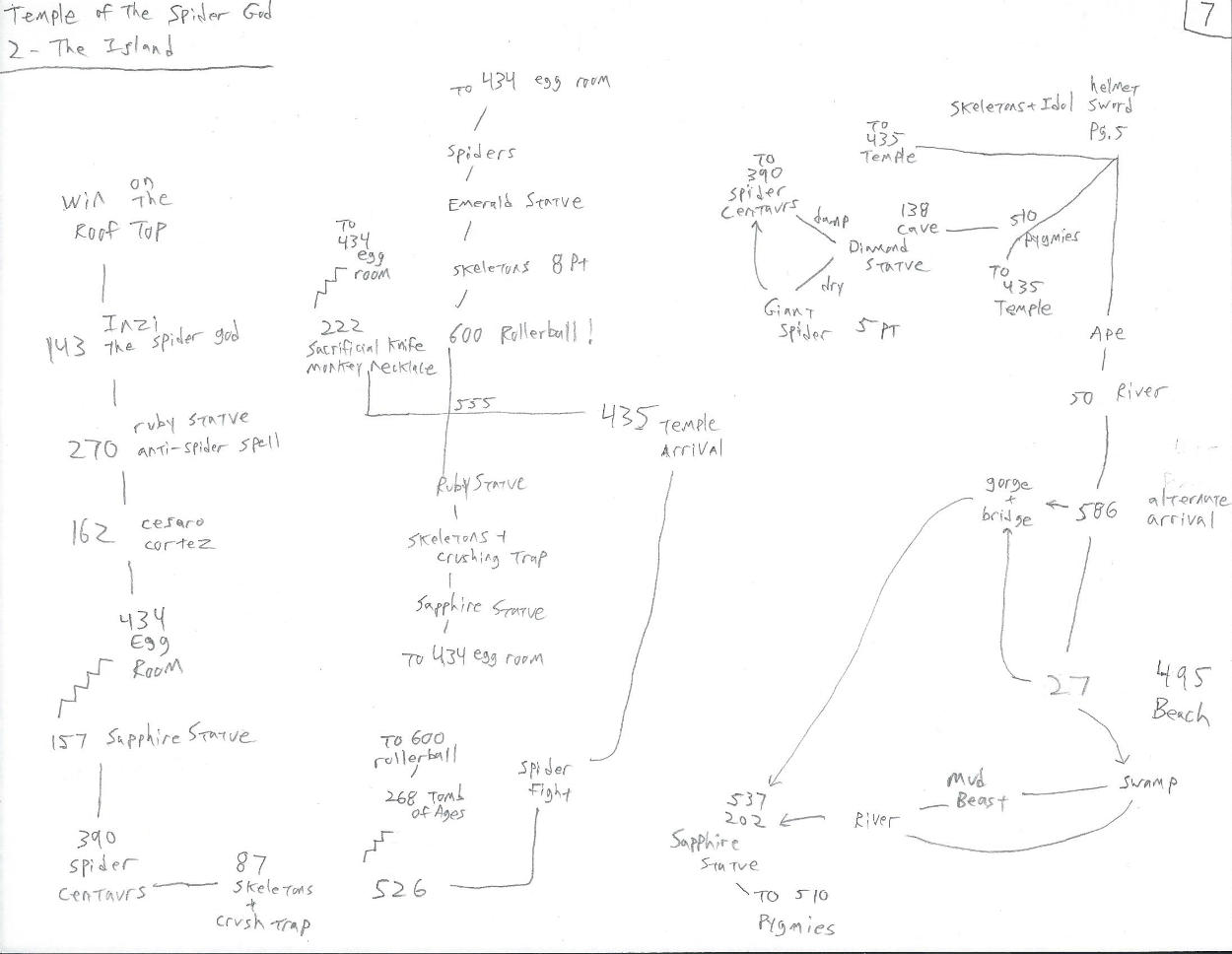 Publication
Written by Jonathan Green
Illustrated by Josh Wright
2014
Book 7 in the series
Other Players and Links

First published June 10, 2016. Last updated May 17, 2023.