Sultans of Rema
YOU BECAME a slave but this time you're on a mission. In Slaves of Rema your introduction to the southern continent of Rema was less than friendly: slavery, gladiatorial combat, and a plot to overthrow the Grand Duke of Orlandes.
It's a year later. The Reman empire has continued to decline, and the United Emirates have continued growing in power to take its place. The current Emir is in bad health, and the Grand Duke of Orlandes wants you to "influence" the southerners' process of picking a successor, one who's friendly to Orlandrian interests. You have a letter in your pocket and pouch of local currency, … and a long journey head of you.
Review and Opinion
Gaetano Abbondanza really rocked it with Slaves of Rema, and he did it again in Sultans. There are two very different paths to victory, and then there are small but useful variations depending on the circumstances of your playthrough (how you entered the city, whether you already had a scimitar). It's very well done, enough to have me scratching my head and playing over again trying to find that medallion, or that bow…
The combat is balanced very nicely. GA's combat system can be really brutal, and I did meet a range of gruesome deaths in combat and through misadventure. But it all fit well into the story, and you stand a chance to win even if you don't have a djinni and the magic scimitar. I appreciate that.
The story and writing itself is engaging and fun, too. The illustrations and the smattering of Arabic words brought the world to life.
Missed Treasures

There were a few things I still haven't figured out after several playthroughs.
Silver Ring — A gate guard would take this as "collateral" on letting you into the city. But I never did find it.
Winged Horse Figurine — Must be in the early desert or the starting harbor, but I never did find it.
Pursuit in the starting harbor city — The book asks if I just came back from a pursuit, but the harbor town was entirely peaceful…
Bow — The tribesmen in the desert give you a scimitar, unless you already have one, in which case they give you a bow. Or so goes the rumor at proboards (link below).
Kaathib — At the palace I'm asked if I know this villain, but I never did find a path by which I met him previously.
Are they bugs, or replayability? I don't know! If you know anything about them, post a comment!
Maps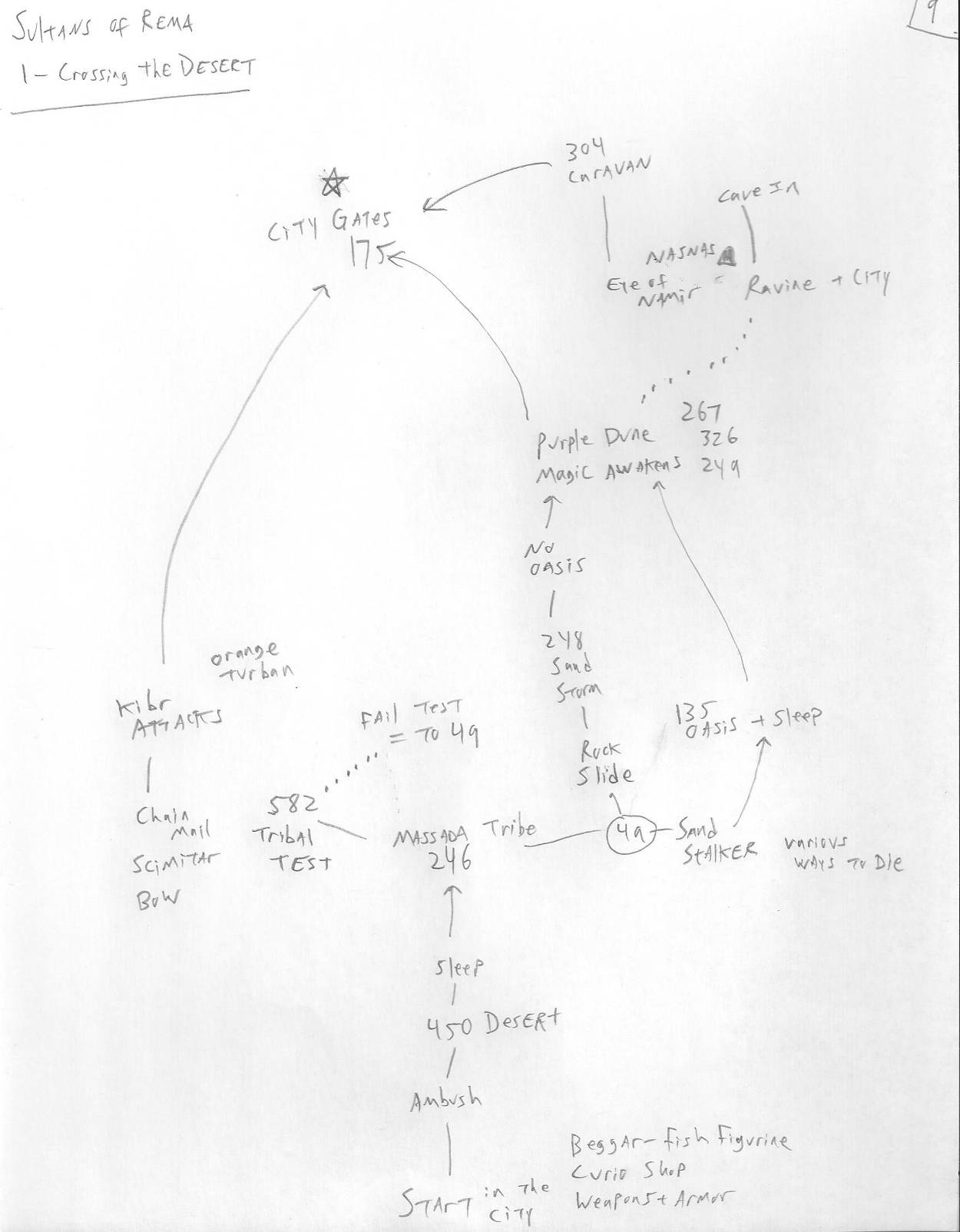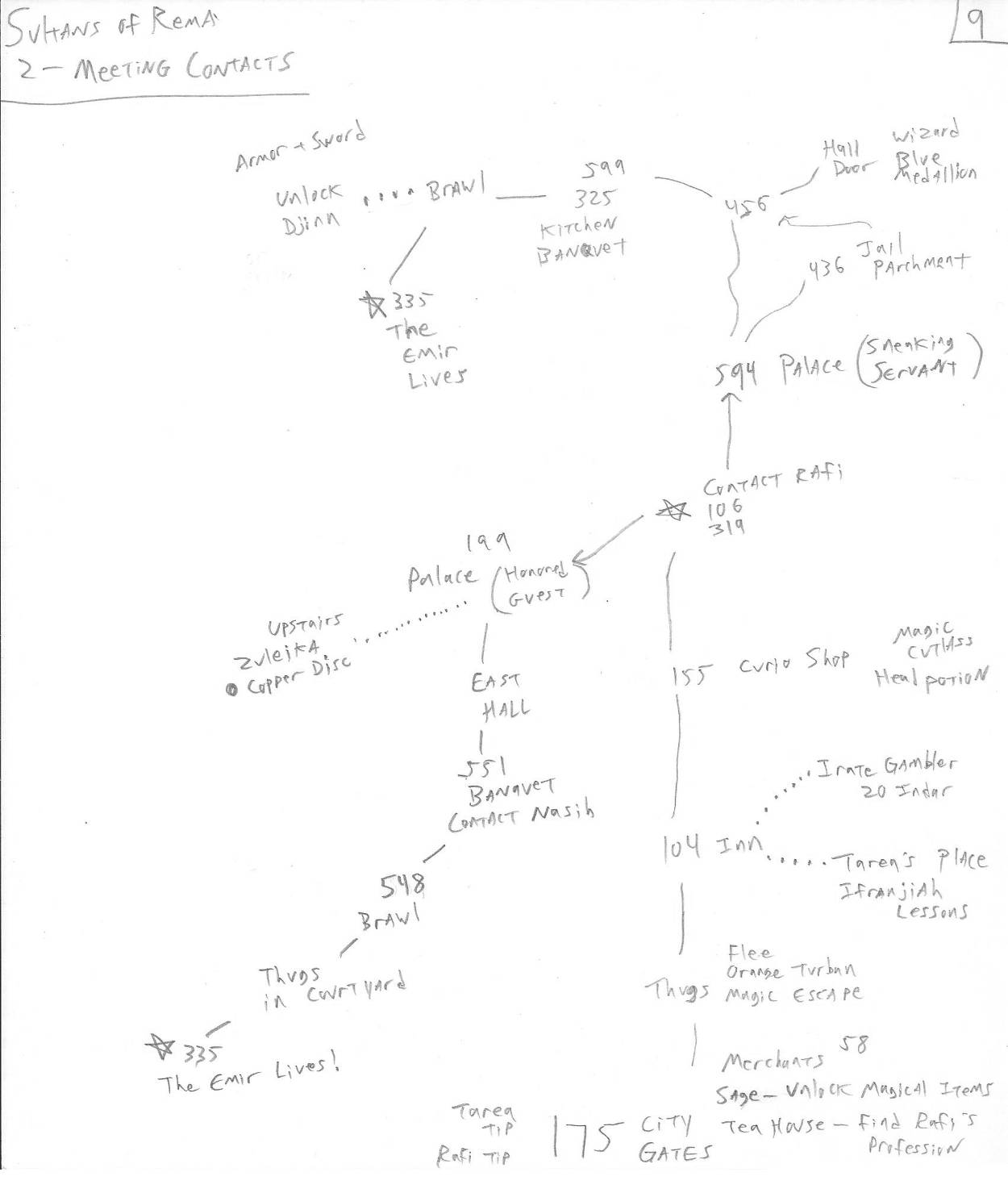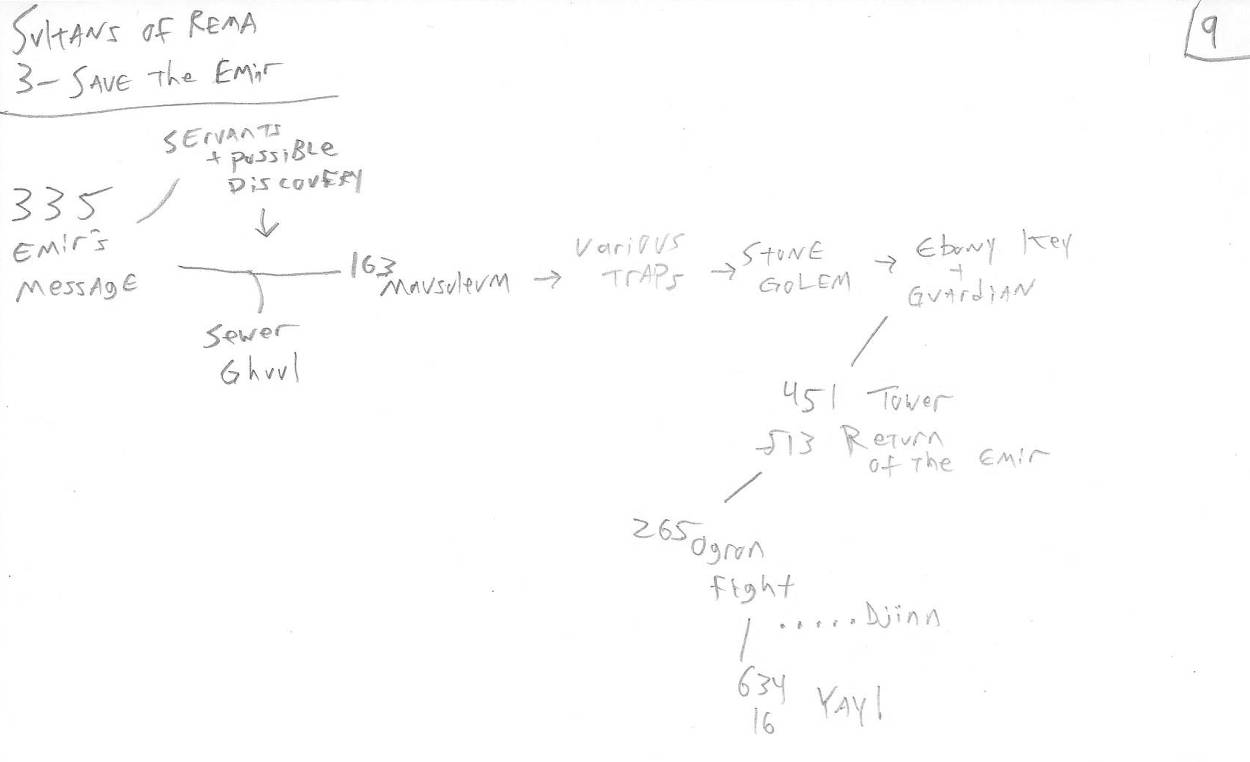 Publication
Written by Gaetano Abbondanza
Illustrated by Josh Wright
2014
Book 9 in the series
Other Players and Links

First published April 5, 2017. Last updated May 17, 2023.